Ashcroft 1098 and 1100 Siphons

---
The Ashcroft® series 1098 pigtail and 1100 coil pipe siphons protect pressure instruments from the effects of live steam. Installed water-filled, siphon models prevent direct contact with steam, ensuring uncompromising pressure measurement and integrity of the sensing instrument. A perfect choice for satisfying many applications requirements.
Key Features:
Choice of types; material and capacity
Specifications:
Capacity:
Type 1098: to 9,550 psi at 400 F
Type 1100: to 500 psi at 400 F

Process / Instrument Connections: 1/4" and 1/2"
The type 1098 and 1100 Siphons are ideal where process protection is essential:
Process Market:
Oil and Gas

Refineries

Chemical and Petrochemical

Water and Wastewater
Process Applications:
Please Contact Us for more detail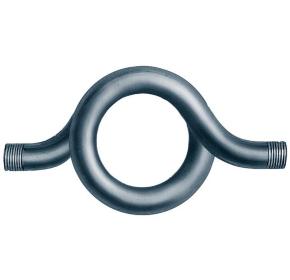 ---